Untitled (Station to Station_The Middle Point Between Geneva and London)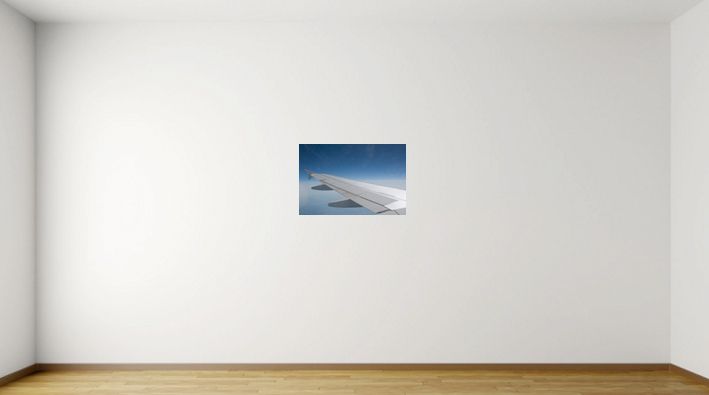 This single digital colour photograph installed in the middle of the wall was taken in the middle point of a trip between Geneva and London from a passenger point of view through an aeroplane window. It aims to connect the different places and times involved in the trip, the city and the time of departure, the city and time of destination, the in-between, as well as, the interior and exterior of the plane, and make the viewer aware of them and their interconnection.
This photograph is an image that almost everybody has taken when being close to the window in an aeroplane and having a camera or a mobile camera. It seems an iconic, stereotypical and yet archetypical photo. There is, perhaps, a visual, experiential, and even biological attraction to take it.